Make‌ ‌your‌ ‌idlis‌ ‌super‌ ‌crispy‌ ‌with‌ ‌our‌ ‌ authentic‌ ‌idli‌ ‌podi‌ ‌that‌ ‌feels‌ ‌like‌ ‌home‌
We aim to make traditional Indian podis from our age-old grandmother recipes available to everyone. 
It is a roughly ground mixture of dry roasted Indian lentils, herbs, and spices that transcends you into crunchy, salty, and spicy heaven. We freshly handpick the finest ingredients upon receiving the order, clean and grind them into a not so fine powder to keep it more crispy. 
You can enjoy it with idlis, dosas, uttapam, and rice. Inspired by our ancestral recipes that were passed on to generations, our idli podi is traditional, authentic, and is a must in every kitchen.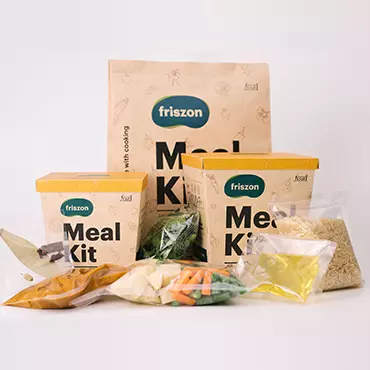 Excellent side dish for Idli, Dosa, Appam, Chapati, and Roti Varieties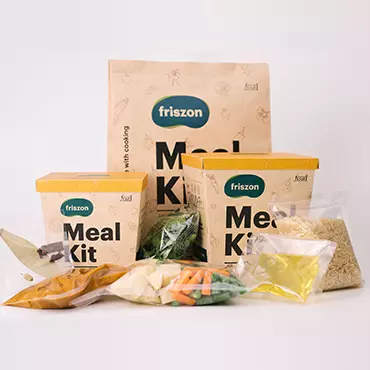 Vegetarian and cruelty-free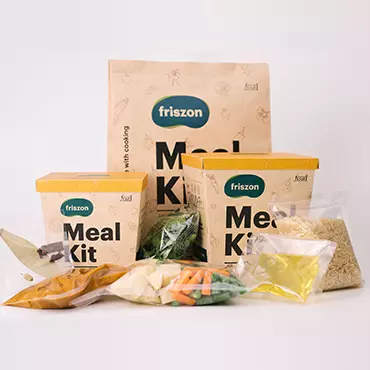 2- 3 Month Shelf life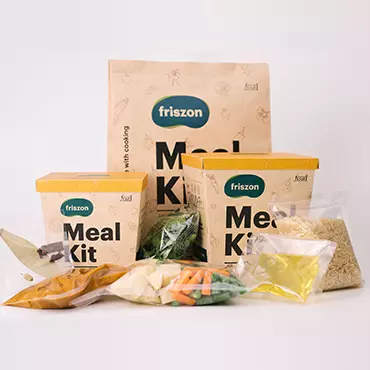 Zero artificial colors, flavors, or preservatives added
You can smear them over hot idlis or take a sufficient amount of the podi in a vessel, add oil of your choice or water, mix well and enjoy it with a Dosa, Roti, Uttapam, or a little in the rice meal.
Our podis are dispatched from our facility in Chennai, Tamilnadu, and domestic orders can be expected to be delivered within 3-5 business days from the date of purchase. We make sure that it reaches you at its best with leak-proof packing.
Due to Covid-19 restrictions, delays may occur and it may take up to 7-14 days for domestic deliveries.
Our podis are freshly prepared on order, ingredients are handpicked from the finest sources and manufactured in our very own facility to ensure the highest possible quality level and authentic taste. They are completely free of preservatives and any artificial colors. They are inspired by our age-old grandmother's recipes.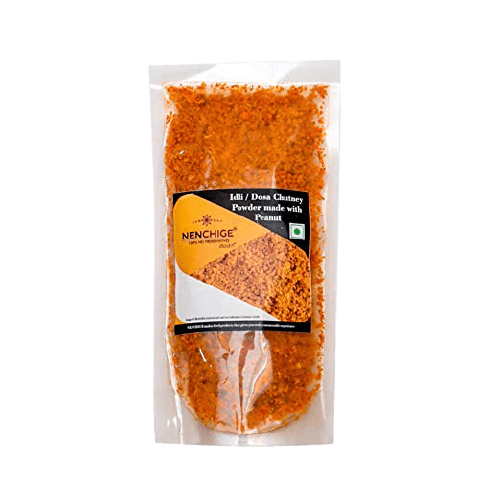 My mom is an amazing cook. Everything we make at home is inspired by our age-old ancestral recipes that she learned from grandmother.She is very specific with the ingredients she uses. She is particularly good with the podis we make for side dishes and masala purposes. When we have guests and relatives come over, they'd fall in love with the food. They'd specially ask mom for the podis she uses in the food. It's a very happy moment for my mom. We'd pack the podis and give them when they leave. 
One of the most common feedback that we've received is they find the podi very fresh, authentic, and in particular, they were reminded of their mom and their upbringing at their grandmother's home.If at all I've learned anything from eating my mother's food, the ingredients you use in your recipes are everything!!  In today's busy world, it's sad that staying away from our homes is almost necessary.  I remember missing her food when I was completing my studies abroad.  We have neither time nor patience to make our food taste magical, just like home.
So, I teamed up with my mother to make traditional Indian podis from our age-old grandmother recipes available to everyone. Our podis are prepared with care and contain the essence of my mother's love. I'm willing to share it with you only because I believe that podis can add a lot to a dish and our goal is to make you experience that every day.