Introducing Puliodarai Podi – Tangy Bliss in Every Bite!
Get ready to tantalize your taste buds with the irresistible flavor of Puliodarai Podi! Our specially crafted blend of spices and tangy tamarind will transport you to a world of culinary delight. Experience the perfect balance of sourness, spiciness, and aromatic spices that will elevate your meals to new heights.
Unleash the Flavor of Puliodarai Podi: Puliodarai Podi is a culinary masterpiece, meticulously prepared to capture the essence of this beloved South Indian dish. Our podi is a unique combination of carefully selected spices, roasted lentils, and the tanginess of tamarind. Each spoonful offers a burst of flavors that will leave you craving for more.
Unbeatable Advantages:
Authentic Taste: We pride ourselves on delivering an authentic taste experience. Our Puliodarai Podi is crafted with the utmost care, using traditional recipes passed down through generations. Each batch is prepared to perfection, ensuring that you savor the true essence of Puliodarai in every bite.
Convenience and Versatility: Enjoy the convenience of Puliodarai Podi that can be easily prepared and enjoyed in the comfort of your home. Simply mix our podi with cooked rice and a drizzle of oil for a delicious Puliodarai rice. It also pairs well with idlis, dosas, and snacks, making it a versatile addition to your pantry.
Burst of Tangy Goodness: Puliodarai is known for its tangy flavor, and our podi captures it flawlessly. The tamarind and spices in our blend create a delightful balance of sourness and spice, leaving your taste buds tingling with joy.
Premium Quality Ingredients: We believe in using only the finest ingredients to ensure an exceptional taste experience. Our Puliodarai Podi is made with high-quality spices, lentils, and authentic tamarind, guaranteeing a premium product that exceeds your expectations.
Order Your Puliodarai Podi Today: Indulge in the tangy bliss of Puliodarai Podi. Place your order now and unlock the authentic flavors of this beloved South Indian delicacy. Our podi is freshly prepared and packaged to preserve its freshness, ready to be delivered to your doorstep.
Experience the tangy explosion, embrace the tradition, and elevate your meals with Puliodarai Podi!
Home Made Grand Mothers Recipe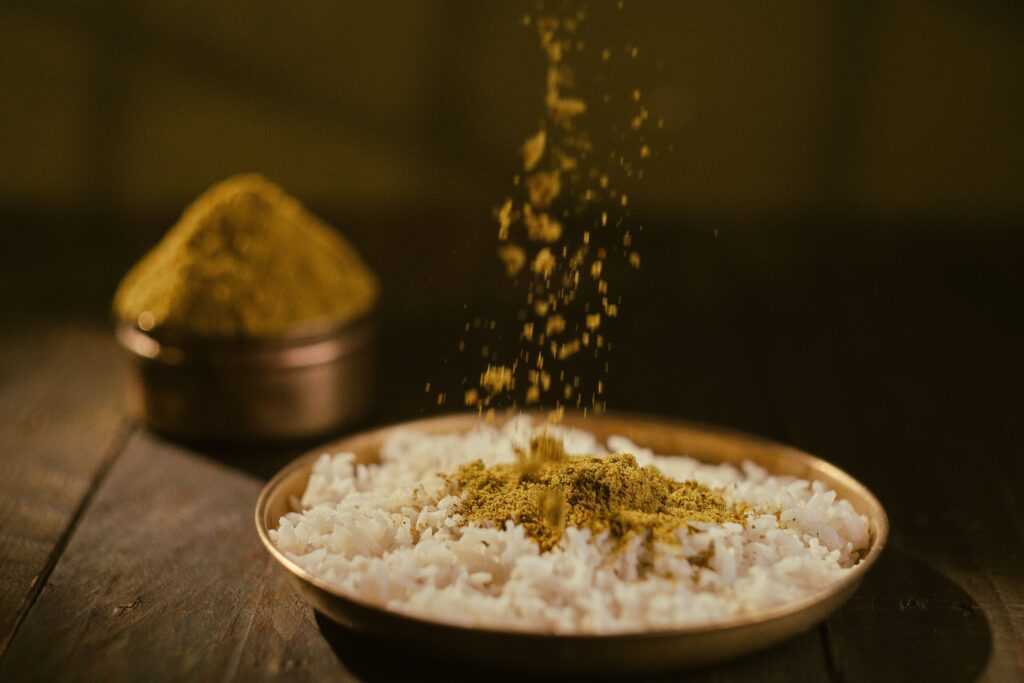 Our podis are freshly prepared on order, ingredients are handpicked from the finest sources and manufactured at our home to ensure the highest possible quality level and authentic taste.
Inspired by Grandmother's Recipes
My mom is an amazing cook. Everything we make at home is inspired by our age-old ancestral recipes that she learned from grandmother.
They are completely free of preservatives and any artificial colors. They are inspired by our age-old grandmother's recipes.
Can be used in Dosha......