Say YES to Natural Freshness, Say NO to Artificial Preservatives.
Tomato Thokku / Naatu Malli Chutney – 2 Pack Combo (120Gms – 120 Gms)
Introducing the Tomato Thokku/Naatu Malli Chutney – 2 Pack Combo, a delectable offering from Friszon's Chutneys. This combo pack brings you the perfect combination of tangy tomato flavors and refreshing mint coriander goodness, all while guaranteeing a long shelf life of 4 months without the usage of preservatives. In fact, Friszon's Chutneys are among the very few preservative-free chutneys available across India.
Friszon's Chutneys are renowned for their homemade authenticity and exceptional taste. Our Tomato Thokku showcases the tanginess of ripe tomatoes, meticulously cooked to perfection with a blend of aromatic spices. Meanwhile, the Naatu Malli Chutney bursts with invigorating flavors from fresh mint and fragrant coriander leaves, creating a delightful and herbaceous experience.
With this combo pack, you can savor the best of both worlds. The Tomato Thokku adds a zesty kick to your meals, while the Naatu Malli Chutney brings a burst of freshness that elevates your dining experience. Whether you're enjoying dosas, idlis, chappatis, rice, or any other dish, these chutneys are the perfect accompaniment.
Each pack contains a convenient 150gms portion of Tomato Thokku and Naatu Malli Chutney, ensuring convenience and allowing you to enjoy the flavors at your own pace. Friszon's Chutneys are meticulously crafted with premium ingredients, guaranteeing an authentic and delightful experience with every spoonful.
Thanks to our advanced clean food technology, these chutneys retain their freshness and flavors for up to 4 months from the date of manufacture. Each chutney is sealed in a container, preserving its vibrant taste until you're ready to indulge.
Elevate your culinary creations with the Tomato Thokku/Naatu Malli Chutney – 2 Pack Combo from Friszon's Chutneys. Order now and embark on a flavorful journey that combines the tanginess of tomatoes with the refreshing notes of mint and coriander. Experience the true essence of homemade chutneys with Friszon's Chutneys, one of the very few preservative-free chutneys available across India.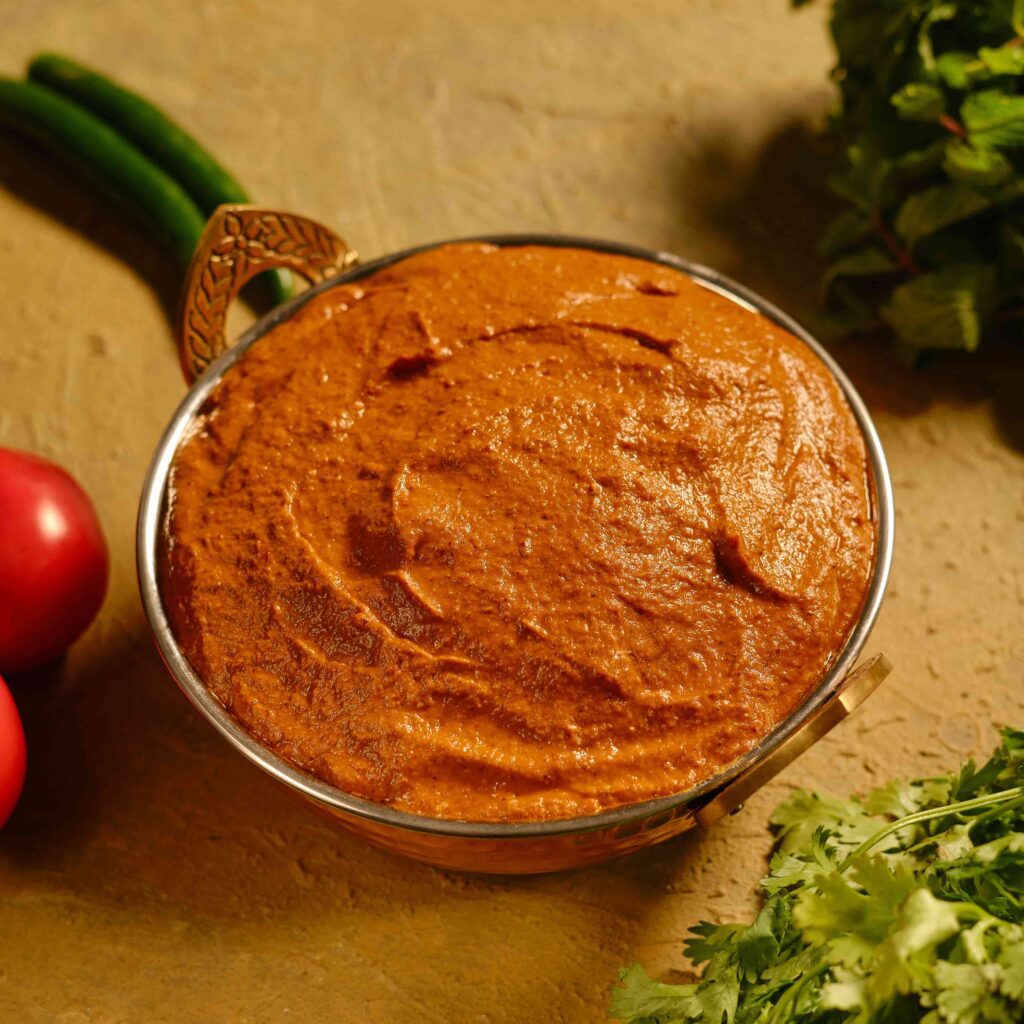 50 years of authentic taste in every bite.
With every bite, you'll experience the bold and authentic taste that has delighted taste buds for half a century. So indulge in the taste of tradition with our Chutneys, and taste the difference that 50 years of passion and expertise can make.
Buy it once, store it for months.
With its long shelf life, you can buy it once and store it for months, making it the perfect pantry staple for any busy household. No more worrying about running out of fresh herbs or spices. Plus, with its versatile uses, it's an easy way to add a burst of flavor to any meal.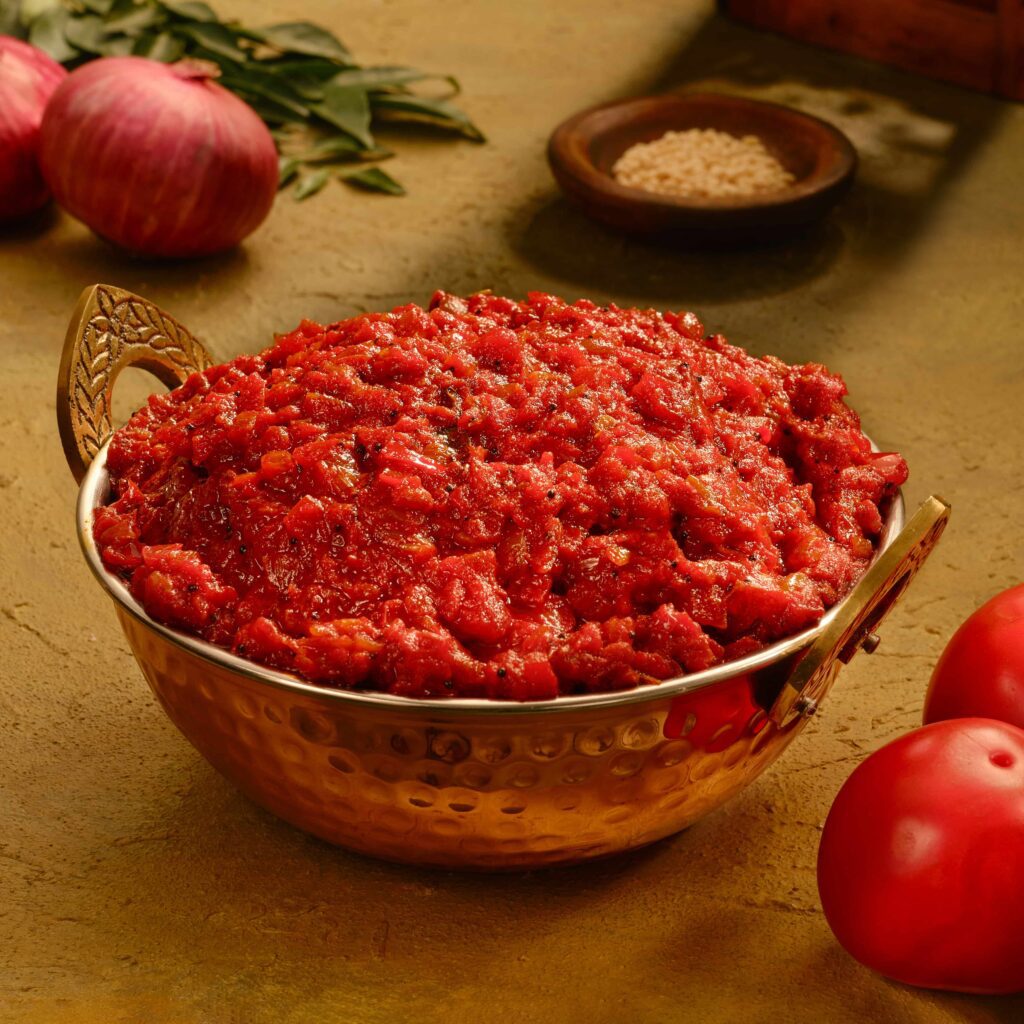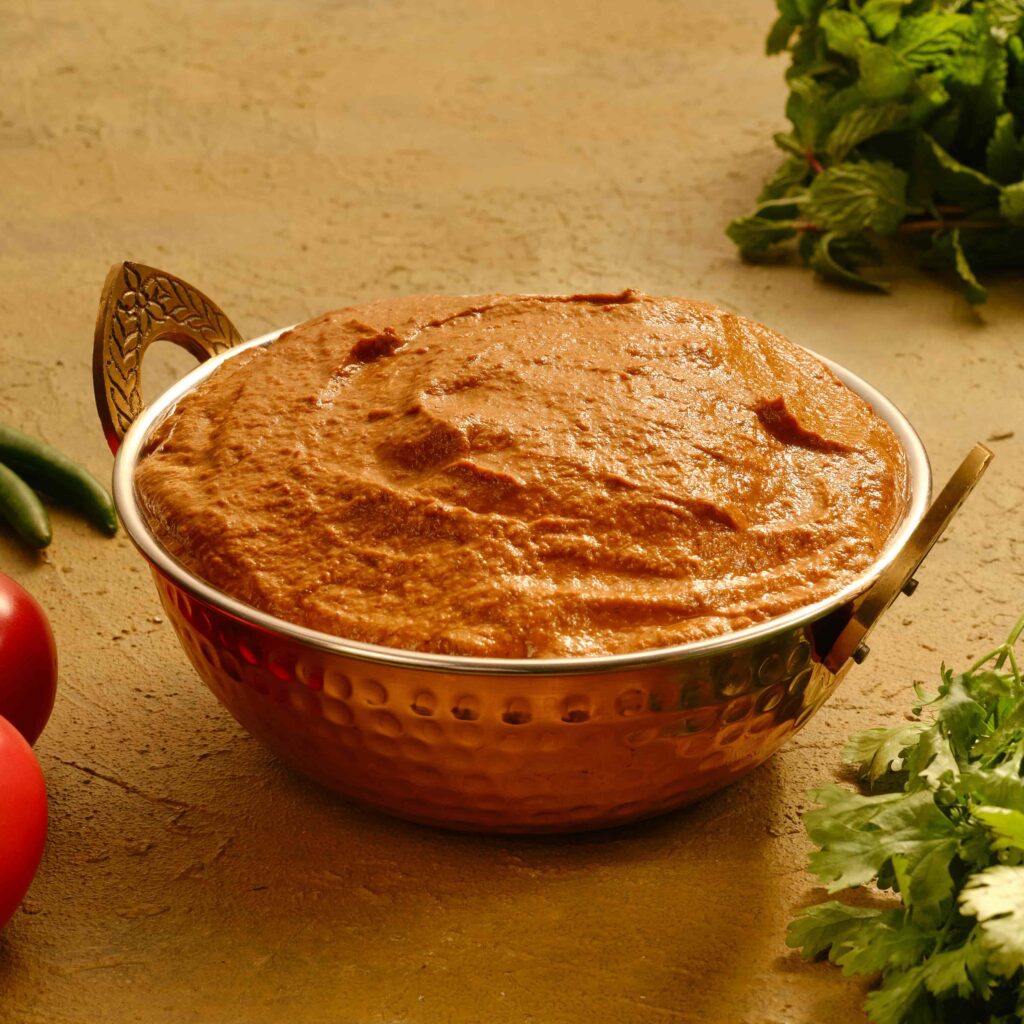 They are completely free of preservatives and any artificial colors. They are inspired by our age-old grandmother's recipes.
Can be used in Dosha......